Lighting Shop Singapore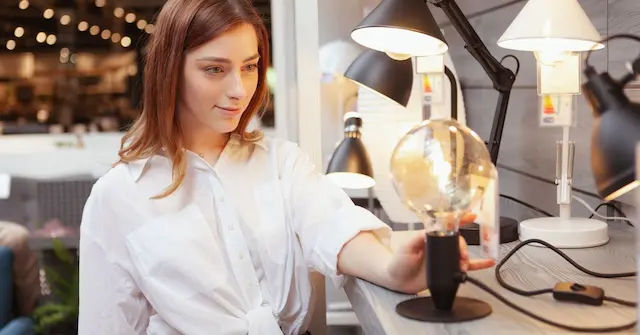 Welcome to the ultimate guide to the best lighting shops in Singapore. With a multitude of options to choose from ranging from ceiling lights to table lamps, light fixtures, and intricate indoor lighting fixtures, these shops offer something for every taste and need.
Whether you are looking to revamp your home's lighting or find the perfect piece for your office, these top-rated lighting shops in Singapore have you covered. They not only provide a wide variety of lighting options but also excel in offering quality products and exceptional service. Let's illuminate your search for the perfect lighting solution with our list.
Quick Summary
Best lighting shops in Singapore are Zenterra Lighting, Kuo Lian Lighting and Electrical, Etch and Bolts, Sembawang Lighting House, and Horizon Lights.
When selecting a lighting shop in Singapore, consider aspects such as the range of products, quality, customer service, and overall reputation in the market.
Known for their innovative designs and superior quality, these lighting shops in Singapore offer a wide array of options that can transform any space, adding a touch of elegance and sophistication.
Key Considerations
Variety of Products: Does the shop offer a wide array of lighting options? The best lighting shops in Singapore should stock a diverse range of ceiling lights, table lamps, and other lighting fixtures to cater to different tastes and needs.
Quality of Products: High-quality products not only last longer but also provide better value for money. Look for shops that offer durable, well-made lighting fixtures.
Customer Service: Good customer service is essential in any retail experience. Consider whether the shop's staff are knowledgeable and helpful, and whether they can provide expert advice on choosing the right lighting for your space.
Price Range: The cost of lighting fixtures can vary widely. Check if the shop offers products within your budget without compromising on quality.
Location: If possible, opt for a lighting shop that is conveniently located for you. Some shops may also offer online shopping options, which can be a plus.
Reviews and Ratings: Take into consideration the reviews and ratings of the shop. Positive feedback from previous customers can give you confidence in your choice.
Best Lighting Shops in Singapore
1. Zenterra Lighting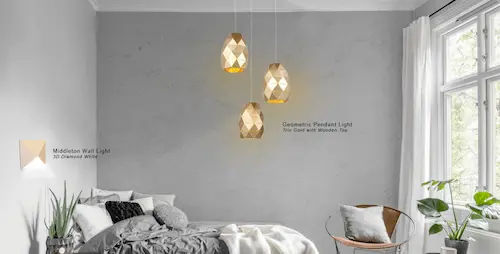 | | |
| --- | --- |
| Key Services | Lighting Shop |
| Address | 61 Ubi Road 1, Singapore 408727 |
| Website | https://zenterralighting.com/ |
| Phone | +6567026080 |
| Operating Hours | Monday to Sunday: 11AM to 7:30PM |
Looking for a hassle-free, efficient, and dependable shopping experience for lighting solutions? Look no further than Zenterra Lighting, one of the largest and most renowned lighting stores in Singapore. With a wide range of contemporary and modern products, including LED bulbs, lamps, and pendant lights, Zenterra Lighting is your ultimate destination for all your lighting needs. Their in-house brand, Ecodo, is committed to eco-friendly LED products that are not only known for their superior performance but also their long-lasting durability. Experience the highest quality in lighting with Zenterra Lighting!
Key Differentiators
Wide Range of Products
In-House Brand
Superior Quality and Durability
Eco-Friendly Products
Customers Testimonial
Excellent service by Kenny and his assistant. They came all the way to our house to change the drivers of the ecodo lights and even helped us link the lights to our Google home. Great job, 10/10 would recommend

Avegaught Astiffy
2. Kuo Lian Lighting and Electrical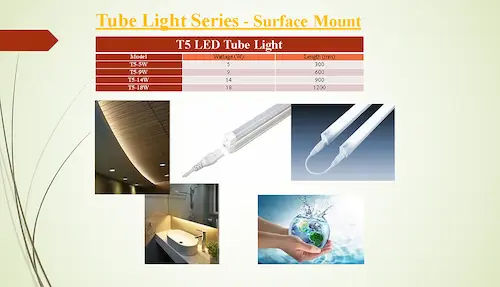 | | |
| --- | --- |
| Key Services | Lighting Shop |
| Address | 3 Soon Lee St, #01-13, Singapore 627606 |
| Website | http://kuolianled.com/ |
| Phone | +6565702898 |
| Operating Hours | Monday to Sunday: 11AM to 7:30PM |
Kuo Lian Lighting and Electrical deserves our gratitude for providing exceptional LED lighting solutions for industrial, commercial, and domestic purposes. Their weather-resistant and high-tolerance LEDs are a testament to their commitment to quality. Notably, their LED Panel lights boast a low decay rate, ensuring a superior and long-lasting product. By incorporating top-notch materials into their Light Guided Plate and lighting heat sink, they guarantee longevity. It comes as no surprise that their LEDs are widely used in commercial and condo projects in Singapore, and we have full confidence in their durability and reliability.
Key Differentiators
Exceptional LED Lighting Solutions
Weather-Resistant and High-Tolerance LEDs
Low Decay Rate LED Panel Lights
Use of Premium Materials for Longevity
Wide Usage in Commercial and Condo Projects
Customers Testimonial
Went down looking for some LED lamps without much knowledge. The staff there were very friendly and helpful, patiently assisting us as well as answering all of our queries. Workmanship of their electricians were great too. Thank you for the pleasant experience!

Seb Lee
3. Etch and Bolts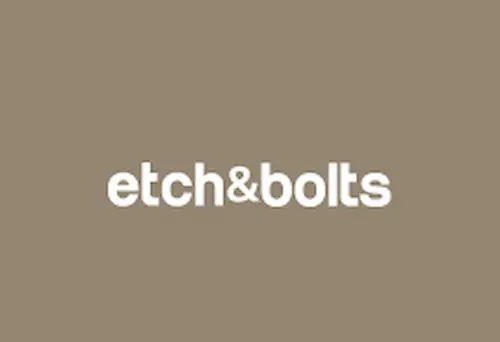 | | |
| --- | --- |
| Key Services | Lighting Shop |
| Address | 135 Joo Seng Rd, #02-01/02/03, Singapore 368363 |
| Website | https://www.etchandbolts.com/ |
| Phone | +6563864721 |
| Operating Hours | Monday to Sunday: 11AM to 8PM |
Etch and Bolts, a homegrown furniture and lighting company, prioritizes longevity and preservation in their designs. Their remarkable journey began in 2014 on Keong Saik Road, in a small shophouse unit with poor ventilation and only a single sofa set on display. Since then, they have come a long way. Their current studio, spanning over 6,000 square feet at 135 Joo Seng Road, provides ample space to showcase their artistic flair and creative designs.
Key Differentiators
Homegrown Furniture and Lighting Company
Emphasis on Longevity and Preservation in Designs
Impressive Growth From a Small Shophouse to a Large Studio
Creative and Artistic Lighting Designs
Located at 135 Joo Seng Road with a Spacious Studio for Showcasing Products
Customers Testimonial
Even before getting the keys to our first home, we've been eyeing key pieces from Etch&Bolts for the longest time. We were (and still are!) stoked about our entire experience with E&B. In comparison to other retailers on our shortlist, the customisability options that were offered were truly unparalleled.

MTSY
4. Sembawang Lighting House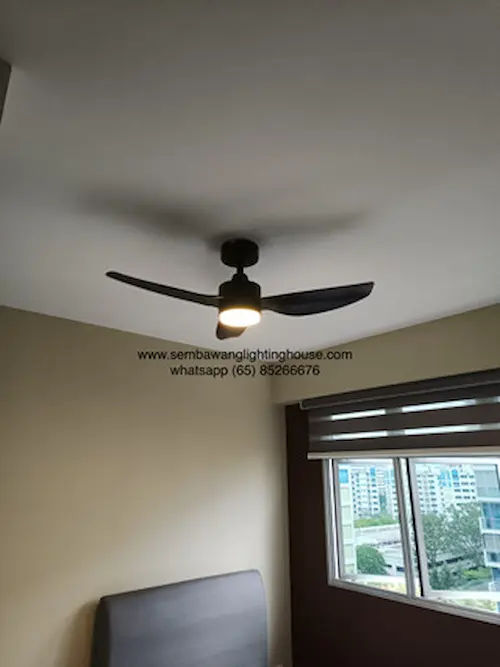 Established in 1997, Sembawang Lighting House is renowned for its extensive range of lighting fixtures and an array of other home products. Situated adjacent to Sembawang Shopping Centre, they offer competitive prices and boast a team of skilled electricians to assist with installation services for purchased items. As an authorized dealer for esteemed brands including KDK, Crestar, Acorn, Samaire, Spin, Decken, Vento, Bestar, and Efenz, they cater to all your lighting needs with utmost certainty. Discover the perfect lighting solution that suits your preferences at Sembawang Lighting House!
Key Differentiators
Extensive Range of Lighting Fixtures and Home Products
Competitive Prices
Skilled Electricians for Installation Services
Authorized Dealer for Renowned Brands
Convenient Location Near Sembawang Shopping Centre
Established and Trusted Since 1997
Customers Testimonial
Came across thru google search and found this shop and the reviews are awesome. Sales personnel are friendly and have the initiative to know your needs and try to accommodate as much as possible. The installer is fast and skillful. Will definitely buy from them again.

HCH
5. Horizon Lights

Key Services
Lighting Shop
Address
Orion @ Paya Lebar, #06-06, 160 Paya Lebar Rd, Singapore 409022
Website
https://store.horizon-lights.com.sg/
Phone
+6563383767
Operating Hours
Monday to Friday: 9AM to 6PM
Saturday: 11AM to 6PM
Horizon Lights distinguishes itself among other lighting shops in Singapore by offering a unique selection of floor lamps. Their extensive range of home and office lighting is sure to captivate you, with options that cater to specific designs, including elegant chandeliers. As one of the largest online lighting stores in Singapore, Horizon Lights provides cost-effective lighting solutions, sourcing a variety of designs, styles, and functions from overseas. With a dedicated team, they ensure that you have access to the finest and most exquisite lighting options available.
Key Differentiators
Unique Selection of Floor Lamps
Extensive Range of Home and Office Lighting
Options for Specific Designs Including Elegant Chandeliers
One of the Largest Online Lighting Stores in Singapore
Cost-Effective Lighting Solutions
Diverse Range of Designs, Styles, and Functions Sourced from Overseas
Dedicated Team Ensuring Access to Finest and Most Exquisite Lighting Options
Customers Testimonial
Was looking at pendant lights for my newly renovated house. Chance upon Horizon Lights while scrolling the web. Know it is an online shop but still tried my luck at the physical shop, altho not all items are displayed but am able to guage the quality of their products. Items ordered received in good condition and looks great after installation. Overall am pleased with the overall experience amidst the longer delivery period since it's shipped from overseas. Highly recommended!

Jayne Ashes
6. SG Light Store

Key Services
Lighting Shop
Address
664 Geylang Rd, Singapore 389593
Website
http://www.sglightstore.com/
Phone
+6597560459
Operating Hours
Monday to Saturday: 11AM to 8:30PM
Sunday: 11AM to 7PM
Looking to enhance your home lighting with affordable LED lights? Look no further than SG Light Store! We offer a wide range of high-quality LED lights at low prices, conveniently available anywhere you are. Rest assured, all our products come with a 1-year warranty and meet safety standards like Singapore Spring Safety Mark, CE, and CCC certifications. Your purchase is not only cost-effective but also reliable and safe. At SG Light Store, we eliminate the middleman by using our warehouse as a showroom, allowing us to pass on the savings to you. And that's not all – we also have water heaters and budget-friendly ceiling fans in our collection!
Key Differentiators
Affordable Range of High-Quality LED Lights
Convenient Online Availability
1-Year Warranty on All Products
Products Meet Various Safety Standards (Singapore Spring Safety Mark, CE, CCC Certifications)
Warehouse-Showroom Model Eliminating Middleman Costs
Additional Home Essentials Like Water Heaters and Ceiling Fans
Customers Testimonial
For those who need/want to fix their lights – Good and prompt service. Jake/team is responsive, punctual and electrician did a good job to ensure fused bulbs are properly changed/installed with necessary trouble-shooting.

SN Neo
7. Three Cubes Lighting

Key Services
Lighting Shop
Address
26 Sin Ming Ln, #05-126, Midview City, Singapore 573971
Website
http://www.threecubes.com.sg/
Phone
+6597560459
Operating Hours
By Appointment Only
Monday to Saturday: 9:30AM to 8PM
Three Cubes Project began in 2017 to connect their commercial clients with their delivery of quality industrial and commercial projects. Since then, they have been a supplier of great product ranges from well known brands like AZ ELITE, LANIBER, MEGAMAN, PHILIPS, PLUMEN and SG FiLUX amongst others. Inspired by nature, their in-house range of light fittings, luminaires and lamps are only manufactured with natural, recyclable and sustainable materials.
Key Differentiators
Started in 2017 with a Focus on Quality Industrial and Commercial Projects
Supplies Products from Well-Known Brands like AZ ELITE, LANIBER, MEGAMAN, PHILIPS, PLUMEN, and SG FiLUX
Offers an In-House Range of Light Fittings, Luminaires, and Lamps
Products Made with Natural, Recyclable, and Sustainable Materials
Customers Testimonial
Super awesome lighting shop that provides both lighting consultation and after-sale support! In fact, they also provide whole home smart integration services. They even carry the full range of Near's smart lighting products in their new Midview City showroom! Would def recommend. Support Local, Support Threecubes.

Wayne Hoo
8. Chan Huat Lighting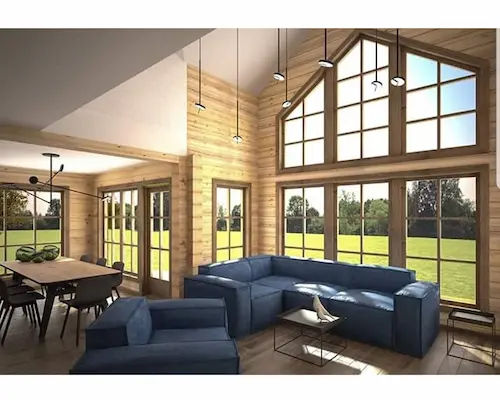 Key Services
Lighting Shop
Address
391 Balestier Rd, Singapore 329797
Website
https://www.chanhuat.com.sg/
Phone
+6562551033
Operating Hours
Monday to Saturday: 10AM to 7PM
Sunday: 11AM to 6PM
Since 1985, Chan Huat Group has been a prominent player in the lighting industry, continuously expanding and enhancing their business. Renowned as leaders in providing lighting solutions to both retail and industrial sectors, the experts at Chan Huat Lighting are dedicated professionals committed to delivering exceptional customer service and maintaining stringent quality control. In addition to their impeccable service, Chan Huat Lighting boasts an extensive range of lighting fixtures, making them a top choice in Singapore.
Key Differentiators
Established in 1985, a longstanding presence in the lighting industry
Continuous expansion and enhancement of their business
Provides lighting solutions to both retail and industrial sectors
Dedicated team of professionals committed to delivering exceptional customer service
Maintains stringent quality control
Extensive range of lighting fixtures
Renowned and well-respected within Singapore
Customers Testimonial
Professional and service exceed customer expectations. Sherwin and Ah Soon understood what was required to bring the best lighting setup for my house. Huge design range and great value product. When i think of lighting fittings, it has to be Chan Huat lighting.

Alan Yap
9. KLITE Concept

KLITE Concept specializes in LED and designer lighting, aiming to provide the best prices on all LED lighting by offering direct factory pricing. They not only match but also beat comparable prices elsewhere. They have our best interests at heart, understanding that we may have been taken advantage of when purchasing our new apartments. Warranty is offered on all their products, recognizing that electronic products may not always be perfect. Additionally, they maintain a healthy inventory of products at their store for convenient self-collection.
Key Differentiators
Specializes in LED and Designer Lighting
Offers Best Prices with Direct Factory Pricing
Price Match Guarantee, Beats Comparable Prices Elsewhere
Consumer-Centric Approach, Protecting Customers from Potential Exploits
All Products Come with a Warranty
Maintains Healthy Inventory for Convenient Self-Collection
Customers Testimonial
Very helpful service by klite. There was attention to detail by staff. Installation service was prompt and informative. Mode of contact was easy and friendly 😃 They listened to all my preferences and remembered it clearly in their notes. I wasn't around for the installation, but they installed it exactly the way I wanted and contacted when unsure. Thank you!

Sintwinity
10. Verde Light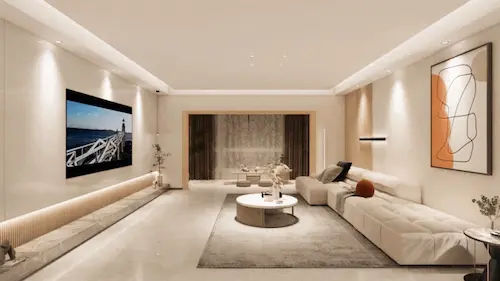 Key Services
Lighting Shop
Address
52 Bendemeer Rd, Singapore 339934
Website
http://www.verdelight.sg/
Phone
+6562980027
Operating Hours
Monday to Friday: 10:30AM to 8PM
Saturday: 10:30AM to 7PM
Sunday: 10:30AM to 6PM
Verde Light believes that lighting can transcend its ordinary purpose. With a focus on both light and shadow, they strive for exceptional illumination. Renowned for their superior quality and innovative designs, Verde Light offers a wide range of architectural lights and represents esteemed international brands like Vistosi, Ferroluce, and Panzeri. Backed by an incredible reputation, an impressive 3-year warranty, and customizable lighting options, Verde Light has expanded its presence across numerous countries worldwide.
Key Differentiators
Focus on Extraordinary Illumination
Superior Quality and Innovative Designs
Wide Range of Architectural Lights
Represents Esteemed International Brands like Vistosi, Ferroluce, and Panzeri
Impressive 3-Year Warranty on Products
Offers Customizable Lighting Options
Expansive Global Presence
Customers Testimonial
I can't say enough good things about Verde Lights! Their selection is fantastic, and the quality of their lighting fixtures is top-notch. The staff is always friendly and incredibly knowledgeable, making the shopping experience a breeze. Whether you're looking for something classic or a statement piece, you'll find it here. I've decked out my entire home with their gorgeous fixtures, and couldn't be happier with the results!

Gladys
11. Shiok Lighting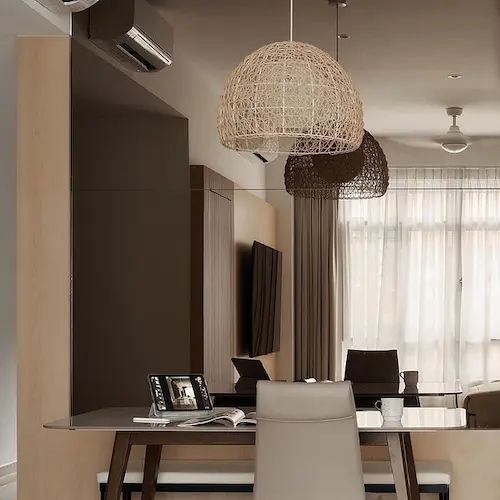 | | |
| --- | --- |
| Key Services | Lighting Shop |
| Address | 1093 Lower Delta Rd, #07-20, Singapore 169204 |
| Website | http://www.shioklighting.com/ |
| Operating Hours | Monday to Saturday: 11AM to 7PM |
Shiok Lighting strikes a perfect balance between aesthetics and practicality. By melding ideas and principles, they create an immersive experience that evokes emotions as you step into a space, influencing habits. Their meticulously designed lights selectively dim certain areas while playfully accentuating other aspects, unveiling the unique personality of the occupants. Collaborating with architects, interior designers, businesses, and homeowners, Shiok Lighting breathes life into raw spaces. In essence, their profound dedication matches our own!
Key Differentiators
Perfect Balance Between Aesthetics and Practicality
Creates Immersive Lighting Experiences that Evoke Emotion
Meticulously Designed Lights that Enhance Space Personality
Collaboration with Architects, Interior Designers, Businesses, and Homeowners
Specializes in Transforming Raw Spaces into Inviting Environments
Profound Dedication to Quality and Customer Satisfaction
Customers Testimonial
Have just installed the lights of my new place and am mighty pleased with how it turned out so beautifully, without burning my pocket. It has also been great to go to the showroom to test out their products and got all the answers to my questions about my design ideas and the technicalities of implementing them. Aaron has been very helpful while the responses via email has been prompt too and am glad that it turned so well.

Xffern
12. Sol Luminaire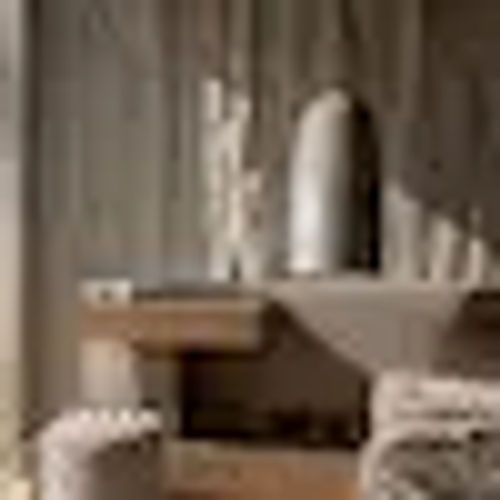 Sol Luminaire is the ultimate destination for those with a penchant for style and design. As Singapore's leading provider of lighting solutions, Sol Luminaire offers a curated collection of passionately crafted and innovative designs. Each piece is meticulously tailored for the discerning connoisseur who values excellence and refinement. With their in-house brand, AEON®, Sol Luminaire creates and manufactures imaginative lighting solutions that seamlessly integrate into both residential and commercial spaces throughout South East Asia.
Key Differentiators
Singapore's Leading Provider of Lighting Solutions
Curated Collection of Passionately Crafted and Innovative Designs
Tailored for the Discerning Connoisseur Who Values Excellence and Refinement
In-House Brand, AEON®, Offering Imaginative Lighting Solutions
Solutions Seamlessly Integrate into Both Residential and Commercial Spaces
Expansive Presence across South East Asia
Customers Testimonial
First of all, wanna say that their showroom is so beautiful! It feels like you are in the art gallery, such an experience😍! Their lights are very high in quality, so many ways to elevate your household and enhance the space! We are still awaiting our installation as the Reno process is still at the beginning stage, but we are reassured it will be done on the highest level, based on the service that we've received so far and the reviews that we've read. Can't wait!!!!!

Itsakfamily
Lighting Shop Singapore
Singapore is a hub for diverse lighting solutions, each shop offering unique products and services. These well-established lighting shops provide a myriad of options ranging from luxurious chandeliers to energy-efficient LED lights, catering to various styles and needs. Whether you're looking for affordable lighting solutions, designer pieces, or sustainable materials, these shops have you covered.
With excellent customer service, extensive product ranges, and exceptional warranties, you're sure to find a lighting solution that fits your aesthetic and budget. Indeed, the lighting shops in Singapore are a testament to the city's commitment to quality, innovation, and style in the realm of illumination.
Since you've made it to the end, why don't you check out more of our blog posts down below:
Frequently Asked Questions
If you have any questions about Lighting Shop Singapore, you can refer to the frequently asked questions (FAQ) below:
What are the best lighting shops in Singapore?
The best lighting shops in Singapore are Zenterra Lighting, Kuo Lian Lighting and Electrical, Etch and Bolts, Sembawang Lighting House, and Horizon Lights.
How much is lighting in Singapore?
Lighting in Singapore can start from just $4, and can cost up to $500.
Is it safe to buy lights from Taobao?
Lights from Taobao will not have the safety mark, and it is a risk on your part purchasing these uncertified lights without the safety mark. Light Makers Singapore complies with CPSR's regulation and guidelines as a lighting supplier with a strong reputation to protect.
What is the best lighting for a work area?
The color and temperature of your office lighting also play a vital role in the health and productivity of your team. In general, warm yellow or warm orange lights are better for relaxing and unwinding, while cool blue or cool white lights are better for waking up, working, and concentrating.
Is Taobao popular in Singapore?
Even though Taobao is based in China, it has become synonymous with online shopping in Singapore.
What should I consider when choosing a lighting solution for my home?
The primary factors to consider include the size of your space, your design style, the function of each room, and your budget. Different lighting options cater to different needs, from practical, energy-efficient LED lights to designer lighting that serves as a focal point in your space.
Are the lights sold by these shops in Singapore energy-efficient?
Yes, most of these shops offer a selection of energy-efficient lighting options, such as LED lights. Some shops, like KLITE Concept, specialize in LED lighting, providing a wide range of energy-saving solutions.
Do these shops offer installation services for the lighting fixtures?
Some lighting shops do offer installation services. It's recommended to check with each individual shop to confirm their specific offerings and policies.
What kind of warranty do these lighting shops offer?
The warranty varies by shop and product. Some shops, such as SG Light Store and Verde Light, offer a 1-year and 3-year warranty respectively. It's always a good idea to inquire about the warranty of a product before making a purchase.
Do these lighting shops in Singapore only cater to residential customers?
No, many of these lighting shops cater to both residential and commercial customers. They provide lighting solutions for various sectors, including retail, industrial, and commercial projects.
Additional Useful Articles
If you are looking for other useful guides and articles about Best Lighting Shops in Singapore, check them out below: